Everything you need to know about watches. Yes, EVERYTHING.
Boy, I was very excited to write this text about  men's watches , first because I'm aficionado of watches, second because the men's watch is a frequent theme of the requests made by our readers through the Macho Club !
Then I did a complete text . You will spend a little over 6 minutes to read the full guide, but if you want to go straight to a specific point, just click on the index below. Without further ado, let's talk about:
A little history of the wristwatch(without filling the bag)
Symbolic references that the watch causes in its visual
Functions and the 3 basic elements to choose/ buy the right watch
How to adjust your wristwatch: At home or at the watchmaker?
How to Start Buying Cheap Watches and Cheap Watches
Extra tip: How to store men's watches
Sample Gallery: Watches and Reviews
History of the wristwatch
About the word clock: Formerly the clock was known as Horology . The word originates from the Greek"horológion", by the etymological composition of the expressions"hour"=hours, and"lego"=say", therefore literally," what the hours say ." In Latin, it became"horologiu", in the Italian"orologio", in the French"horloge", in the Spanish"clock". Bingo!
Appreciating time is an art. So ancient and intriguing that tools have been created for this. Sun watches are the oldest instruments used to measure periods of time smaller than days, months and years. In addition to solar watches, we find in history  water clocks  and also  sand watches .
Evidence from EHOTELAT indicates that the first mechanical watches were invented by Asians. Although there are doubts about this, Pope Sylvester II is considered by the Western world its first inventor.
With the invention of mechanical clocks, there is also an enormous variety of techniques for recording the passage of time.  I'm stretching this topic a bit because it's worth you to think about it.
Due to the   great admiration and usefulness of clocks , over time clocks were miniaturized. The earliest watches used on the body were pocket watches. They were very rare and regarded as real jewels! Few people could afford a watch. Pocket watches were a symbol of the high aristocracy(pay attention to this).
They commented that a certain Brazilian known by the name of  Santos Dumont  was the one who  invented the wristwatch . Santos Dumont was a friend of none other than  Louis Cartier  since the late nineteenth century. Santos Dumont once told Cartier that he could not read the hours in the air with his pocket watch. With the help of master watchmaker Edmond Jaeger, Cartier presented a solution to Santos Dumont, a prototype of the wristwatch, in 1904, which allowed us to see the hours keeping our hands on the controls. However this story is just a legend , for the first known wristwatch was made in about 1814 by the watchmaker Abraham Louis Bréguet, by order of Carolina Murat, Princess of Naples and sister of Napoleon Bonaparte 4. The history of the future, my friends, you already know: The wave-stripping of the bourgeoisie was soon divulging the idea, fell in the will of the early adopters and nobody could stop there. Men's Guide Guide Index ↑
Symbolic references that the watch causes in its visual
This item is one of the most important items of men's clothing . A man who knows how to choose a good watch has something more in its look. The watch is for the masculine look as the earring is for the feminine look. Look at a woman with no earrings, she's practically barely dressed. Following the same analogy, the man with a well-chosen watch  is liable to cause excellent impressions.
But the clock is not just for composing your look, it completes your expression . By being very close to your hand, while gesticulating and talking, your watch acts as an element of seduction and completes your body communication as well as your clothing.
Note the importance of the watch through these examples of gestures: Put your hand on the thoughtful chin during a meeting, fold your arms in a circle of friends, wave to that cat and even use your cordial handshake to get a customer in your office . Believe me, people around you will notice your watch .
Understanding what the watch symbolizes will help you better reflect on choosing the right watch for each occasion. Realize:  Good clocks are  tatus symbols and can convey the right message of prosperity that you want to generate. Just like an emblem in the pocket of a social shirt, an alligator in a polo shirt, this element in your fist can convey a lot about your current monetary situation.
Functions and the 3 basic elements to choose/buy the right watch
If you stop to think a little, you will see that in the past clocks only served to mark the hours, but with necessity clocks turned into machines for various things: marking dates, marking speed, depth, direction(compass) and even clock phone. Watching this will help you choose which watch to use .
Since each model of men's watch has its functions, you must choose the appropriate watch at the moment of use. Virtually anyone who is wearing a suit at a business meeting will need to use the depth diving function! So! It's more or less what you should think to make the right choice. For every male watch there is a right occasion .
Besides the function, which is a basic and fundamental thing, there are three elements that you should observe when buying or choosing a watch to compose your look. Are they:
Material and Color of the watch;
Style and Brand of your watch;
Size of the watch.
Let's delve into each of these topics, so you understand how to choose the right men's watch for you.
1. Material and Color of the Men's Watch
The material and the color of the watch are very important characteristics. We are talking about these two variables together because  often the material of the watch defines its color . For example, a metal watch can be silver or gold-most of the time.
Specifically about the material: Certain types of clothing require watches of different materials. Of course there is no definite rule, even because today there are so many variations that you can find of everything. But I want to help you think, have a critical sense when choosing a watch . Back to origins, noble watches were made of noble metals, by the very necessity of impressing others, so if you go to a top meeting, prefer metal, aluminum, steel, silver or even gold watches. Rubber clocks are often used for hostile environments and situations, for example for sport. The rubber, besides being resistant, is an excellent protector of easy sealing(waterproof), it is cheap and it does not conduct electricity. These are ideal features for sports environments.For this reason, these types of watches are considered more sport. Plastic watches were more widely disseminated in the 1970s and 1980s, because of the low cost of manufacturing and also because of the ease of implementing colors and shapes, which were remarkable elements in these decades.
About the color of your watch. How to combine men's watch with clothing?  Using a watch is an excellent opportunity to practice your sense of combination. You need references to know when to use a clock color and when not to use. You can combine it in two ways: Either you combine the color of the watch with the predominant color of your look or match your watch with the color of some detail of your look. For example, if you are wearing black, a black watch will drop off very well. Using the same example, if you are wearing black but with a yellow belt, you can wear a golden watch that will drop off very well, too! Thinking like this, you can match your watch with your shoe, your belt and even the collar of your shirt. Finally, keep these two tips in mind: Combine with most or with details. The more colorful and with more functions, the more sporty the model. Because they are more flashy, they should be used with care in work environments, even in the most casual environments. You may not think so, but the colors of your watch are related to your age. Because they are very close to your hand, one of the body parts of great expression, an older person can have a positive or negative impact with a very colorful watch. So keep that in mind. The simpler models  and sober colors tend to be more accepted because they do not draw so much attention and so are more commonly used by men of any age in the less formal work environment. I'm not saying that if you are over 40 you can not use colored clock, huh. I ask only common sense . Combined?
Let's talk more about other elements of attention below.
2. Style and Brand of Your Men's Watch
These two elements should also be spoken together  because often the brand defines the style . For example, you will not find a  Rolex  sports watch(Luxury) or a  Polar(Sports) metal watch . Some exceptions and commemorative issues or honors may create exclusives, but they are rare. Beauty?
The style of your watch is key when choosing how to use it. It is so important that some men who have many watch options, start composing their visuals starting with the watch . So if you're up for that golden watch, get ready to wear a proper look. If you make the wrong choice of shirt and pants, you can look ridiculous.
Remember, the style of the watch matches much with the occasion, and the occasion matches with the functions and functions refer to the brands.  If you work in a place that demands formal clothing, it does not look good to wear a sporty model with a chronograph and rubber wristbands, for example. The ideal image in a formal working situation is best achieved with a  simpler, classic, narrow-case, analogue dial , Arabic or Roman numerals with a leather or metal strap and fitting well under the sleeve of the shirt and the Jacket, appearing completely when you stretch the arm for consultation.
In casual environments, when you wear blazer and tailor jeans or dark jeans, it goes well with  watches with metal bracelet or other materials like carbon fiber, leather, rubberized and even colored(if your style"hold"). This also matches analog or digital displays. This also applies to"fine" dinners, receptions and cocktails.
For informal occasions such as  ballads, barbecues with friends, informal meetings, a weekend with your cat, a walk in the mall where you wear shorts, jeans(various) and a T-shirt, enter the well-known"cebolão" watch model, with How many features you have, it does not matter even if you know how to use it.
Sports models, in addition to their practical functions in sports such as stopwatches, counters, diving depth and everything else, would not fit under the cuffs of the social shirt and give unnecessary weight to a more formal or casual look. Please avoid wearing sports watch outside the field, track, courts and swimming pools.
3. Size of the men's watch
This is a simple but very important topic. So I'll get right to the point: Big men with very small watches or low men with very large watches will give the impression that something is not right. Adequate the size of the watch at the ratio of your body.
Maybe no one will ever say to you:"Our face, that ideal size watch, totally proportional to your body. You know how to choose the size of your watch?"- but instead, if you go wrong on the size of the watch, you're sure to be nicked like this: Big clock:" Dude, did you take that watch off the wall of your kitchen? Is this clock great for slower hours? Are you heavy? Will you get home and hang up?"- hey, call! Small watch: This bracelet belongs to your sister? – scoundrel! Rsrs Guide Index Men's Watch.
Gallery
Rotary Men's Quartz Analogue Watch GS90021/21
Source: www.watcheo.co.uk
The Best Japanese Watch Brands
Source: www.fashionbeans.com
25+ best ideas about Buy rolex on Pinterest
Source: www.pinterest.com
Top 10 Watches of 2015 and 2014 [ LUXURY MENS WATCHES …
Source: www.youtube.com
Diesel DZ7380 Men's watch
Source: www.youtube.com
New Bulgari Bulgari And Bulgari Octo Watches In Blue …
Source: www.ablogtowatch.com
cameron: «Diesel /DIESEL / watches» diesel DIESEL watches …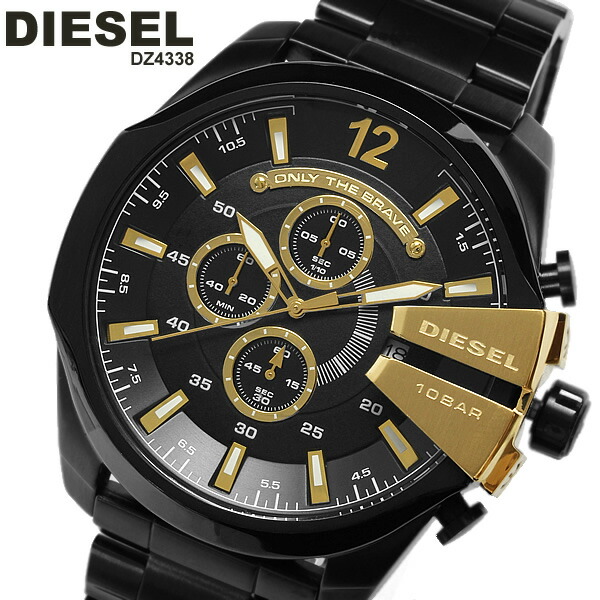 Source: global.rakuten.com
2017 Chronoswiss Watches – 2018 Models
Source: prowatches.net
Girard-Perregaux 1966 Skeleton Watch Hands-On
Source: www.ablogtowatch.com
Graham Watches on Pinterest
Source: www.pinterest.com
2016 Tissot Watches Models 2017
Source: watchesmable.com
Timex Watches 2015
Source: tripwatches.com
Top 5 Best watch brands for men in 2014
Source: whitesummary.com
Hamilton Jazzmaster Square Automatic Men's Automatic Watch …
Source: bossywatches.com
FratelloWatches
Source: www.fratellowatches.com
Michael Kors Quartz Silver Dial Men's Watch MK5535 – Bossy …
Source: bossywatches.com
5ATM Waterproof Automatic Dive Watches Men Luxury Fashion …
Source: www.aliexpress.com
Q&Q Men Watch price in Bangladesh.Q&Q Men Watch M125J001Y …
Source: www.familyneeds.net
Brand New Bulova Ref. 98L153 Two-tone Steel Dress …
Source: www.ebay.com
Casio G-Shock Aviation GW-A1000 Watch Review
Source: www.ablogtowatch.com