In a business dynamic, about 20 people enter a room, sit down and place their phones, iPads, and other devices in the center of the table. It was the last session of the conference, and the rules were simple.
The right to the word passed around the table twice. In the first passage, each person was required to name an obstacle to achieve balance in their life. In the second passage, each person would identify something that seemed to help them overcome that obstacle. In the end, the idea of ​​dynamics was to leave everyone with a new understanding of the problems faced and the new set of tools to be used to overcome them.
Everyone was always online. They were responsible for companies or they led large teams. Most of them were at the top of their professional game. By any standard of modern success, these people were the entrepreneurs. They have had all sorts of roles, careers and lives where you get to keep some control to decide how to spend your time, to sit down from time to time and figure out your priorities.
One by one, each person described an obstacle: I need to manage my team more effectively. I need to make more efficient use of my time. I need to spend more quality time with my kids before they're too old to need me. While the themes were varied, the obstacles really were not. In each case, the main obstacle to be described was resting on the table, for a rare moment, just beyond the reach of the arm.
Everyone was basically complaining about technology.
I need to hang up every now and then.
I work online, so there is always someone online who is ready to collaborate. My student file and lesson plans get so confusing that I sometimes spend more time on it than teaching. I was distracted all the time. I was never fully present when I was with friends. Even when I knew I should be taking a break, I felt the phone vibrating in my pocket and I was sucked into it, whether it was to play a little game or have a chat.
Then came the second passage around the table. One by one, people described their solution, the correction that would make it a little easier to overcome the obstacle between your current life and a more balanced one.
The first remedy indicated in the Dynamics was an enterprise-wide software solution that would allow a manager to have better control of projects in progress. The following was a personal productivity application. Then someone described a strategy to fill in the wasted time on a morning walk, working through a list of phone calls that had to be returned.
Like the obstacles, the solutions all had one thing in common: they were all technology. It was like hearing a lot of people explain how they would use heroin to end crack addiction.
What is the problem with technology today?
Technology used to be a way to solve small problems of life. Now the technology is used to solve the small problems caused by technology. At some level, we know it does not make sense, but we do not have an app to convince us. Where is the computer algorithm to prove that the quiet walk without the phone calls is the balance?
When it comes to our physical health, we often see ourselves with new pills to alleviate the side effects we are already taking. The new tablets have their own side effects, which can be an endless roller coaster. But at least there is some evidence that drugs can cure the original disease.
Being more connected can not cure us of wasting too much time with the cell phone. Being more connected can not make us less connected. Using one more app will never be the same as using one app unless. There simply is not an application for this.
The idea that we need a technological solution for a lot of technology is, at best, a great placebo effect of the Internet age. We feel like we're getting a little better, but that's just part of the same addiction. We will always be just another piece of technology away from the solution.
How to avoid wasting time with your smartphone?
We are in the early stages of the information revolution . We become more connected and more distracted. There is no turning back at this point. And believe me, I felt like everyone who was around the table during the momentum. As you read this, I'll be having several windows open my browser, chats, and fonts to write more articles. I'm not in a position to tell anyone to quit technology. But I am convinced that we can make better choices about how to avoid wasting too much time on your cell phones.
Whenever I have free time, even for a few minutes, I stay away from technology and force my friends and companies to do the same when they are with me. Even though no one realizes this, they all find, for a short time, a certain balance in their lives. For good hours, people are able to talk face to face, even about things we do not like very much, until someone decides to pick up an electronic device and the group's censorship looks made the person simply give up. After all, any message or email can wait for some time to be answered.
We found the solution to wasting too much time on the cell phone: just turn it off. Who would have thought that a balanced life is just a click away? Avoid applications that contain your time connected, avoid being with your electronics in moments of relaxation.  Above all, do not use your cell phone when you are with friends and other companies.
Gallery
How to Find Someone's Location using their Cell Phone Number
Source: www.kanaktec.com
Tea Party at Perrysburg: Obama Phones for Illegals Si!
Source: teapartyatperrysburg.blogspot.com
6 Benefits of Having Device Charging Stations at your …
Source: www.startupguys.net
Haste Makes Waste
Source: www.5squalityposters.com
25 DIY iPad Stand Ideas and Tutorials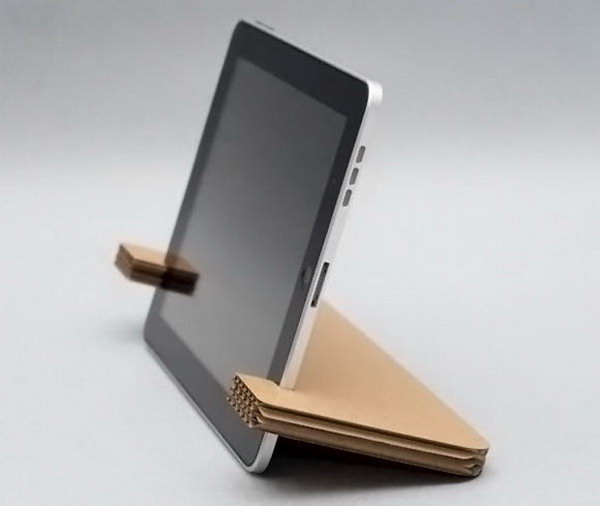 Source: hative.com
Municipal Solid Waste Landfill Cell Construction
Source: www.tucsonohio.com
300 Inspiring Life Quotes That Will Change You (Forever)
Source: wisdomquotes.com
Customer Value « Bersbach Consulting LLC
Source: www.sixsigmatrainingconsulting.com
SRI GETHUK WATERFALL (Air Terjun Sri Gethuk) – Yogyakarta …
Source: www.yogya-backpacker.com
Body paragraphs
Source: www.slideshare.net
Finals: As Told By Sheldon Cooper and Friends
Source: www.hercampus.com
Lean Visual Workplace
Source: www.bradyid.com
11+ Best Farewell Letter Samples (for Boss, Client …
Source: www.wordtemplatesonline.net
11+ Best Farewell Letter Samples (for Boss, Client …
Source: www.wordtemplatesonline.net
A PROUDLY South African Solution South African Market …
Source: slideplayer.com
8 Ways You Can Start Your Own Business While Working a …
Source: neilpatel.com
Strategies on achieving reemployment
Source: slideplayer.com
Don't Waste Your Time Looking Back You're Not Going That …
Source: onsizzle.com
How to Make Sure You're a Normal Person? 1 You Have …
Source: me.me
Will technological unemployment impoverish us?
Source: www.singularityweblog.com