There are many therapies that help relieve discomforts or problems that a pregnancy can entail, alternatively the lack of traditional medicine solutions. However, you must always consult your doctor and explain what you intend to do before deciding to practice any of them.
Acupuncture
Acupuncture is a traditional Chinese medicine therapy which has the function to balance energies. Involves inserting ultra-fine needles and sterile at specific points of the body called meridians. These points, when stimulated by the needle, can regulate how the body works. Acupuncture is known to help in cases that may impair fertility as hypothyroidism and hyperthyroidism. Acupuncture has recently become famous for your ability to treat pain often being used during childbirth to decrease the pain. It is also useful to help the rotation of the baby when he is in a more difficult position allowing a greater relaxation during labor.
Acupuncture during pregnancy can be very helpful in relieving back pain caused by the increase in the abdomen, especially in the third trimester of pregnancy. In the first quarter is recommended to help reduce nausea.However, there are acupuncture care, because the stimulation in certain meridians can cause uterine contractions; so if you want to do acupuncture during pregnancy your should do so with a very experienced acupuntor.
After childbirth can also be a good resource, because at this stage the acupuncture can help to rebalance the body functions and hormone production. The benefit can arise in breastfeeding because it will allow you to feel more relaxed, resulting in increased milk production. Another benefit is visible on the skin, because acupuncture improves circulation and stimulates the collagen of the skin making it more flexible and smooth.
Reflexotherapy Or Reflexology
Reflexology is a specific technique of pressure acts in the so-called reflex points of the feet, the most widely used; These points are in areas of the feet that represent all parts of the body. However, you can also practice reflexology in hands, ears, spine, face, skull and others. Have your points worked for a professional Reflexologist can help you pass a pregnancy more relaxed, contributing to your emotional and physical wellbeing.However, if you don't usually use this therapy is only recommended to your practice from the 18th week.
From design through delivery to the postpartum, reflexology can be beneficial. Reflexology in pregnancy is often used to treat swollen feet, digestion problems and improve sleep. It also helps to reduce nausea in the first quarter, as well as the fatigue that can feel at this stage. During the rest of the pregnancy reflexology helps balance the body.
Before delivery may be several sessions of preparation for it, preparing the mother for pain management, and a better expulsion of the placenta.
Reiki
Reiki is an alternative therapy that uses the universal energy that surrounds us. The "treatment" is traditionally performed at the press of the hands on the body who receives it. This practice assumes that the body has 7 key points called chakras that define the energy centers of the body. Is through the chakras that our body gets the vital energy of the universe: root, sexual, solar, heart, throat, third sight, Crown. This unlocks the energy channels to allow body relaxation.
Reiki is used at the beginning of the pregnancy to help relieve the stressand discomfort that a pregnant woman can feel at this stage, relieving nausea and insomnia.
Reiki is usually a practice considered safe throughout pregnancy from conception to postpartum. During pregnancy the reiki can decrease anxiety, nausea and insomnia. During childbirth, helps control pain felt, allowing an easier childbirth.
After childbirth, Reiki helps mom feel more serene, helping to better manage the mountain of emotions that usually arise at this stage.
Yoga
This practice combines body movement and meditation in order to get a good physical and mental balance. Should only practise yoga in pregnancy if you're already habitual practitioner. There are yoga classes especially for pregnant women, which must be balanced if you're already a habitual practitioner.
If you want to get pregnant this is a great stage to enroll in a yoga class for beginners. Good posture and decompression of the body contribute to a design easier. If you are already pregnant should not practice postures that can cut the circulation of your uterus, extend the abdominal region, poses that require a lot of time on your feet, that make compression of the abdomen.
Yoga can be very good because it teaches you how to breathe properly and develops the ability to concentrate, which is very important for childbirth, especially during the phase of contractions.
After delivery the yoga also help coming back to fitness, and dealing with the role of emotions, especially through meditation.
Shiatsu Massage
Shiatsu, also known as acupressure, massage technique. Shiatsu massage therapy, although from the Japan, such as acupuncture is based on Chinese meridian system. The therapist applies pressure with your fingers, palms or knuckles in the body who receives massage. These massages are applied and made along the meridians and aim to unlock the energy channels, allowing the great flow of energy, harmonizing and adjusting the body energy.
During pregnancy the shiatsu can help ease various symptoms such as: back pain, muscle strains, pelvic discomfort, abdominal pressure, sciatica, heavy legs, indigestion, high blood pressure, shortness of breath, anxiety, among others. However, one should avoid placing too much pressure on the shoulders and in the pelvic area, to induce an abortion. During the first trimester of pregnancy if it is subjected to a sloppy shiatsu may risk being induced abortion, so it is very important that the shiatsu massage is carried out by a qualified specialist.
Do a few sessions before childbirth can help psychological level and the physical level, calming and releasing tension. Care should be taken not to encourage too the uterus during pregnancy, but in childbirth this technique is ideal to be used, especially if the expected date of childbirth is already outdated. The psychological level, shiatsu helps release tensions in physical and emotional terms, encouraging calm and a peaceful state of mind.
After childbirth, the shiatsu helps faster recovery.
Prenatal Massage Therapy
The prenatal massage therapist helps improve health, reduce stress, relieve muscle tension and reduces swelling. Prenatal massage therapy can be very good to deal with problems such as the increase in weight, relax the joints and help with muscle strains, can also reduce anxiety and reduce the symptoms of depression.
Massage therapy exists in various techniques, one of which called Swedish massage aims to relax the muscles, improve blood circulation and lymphatic function through pressure applied in certain muscles in the body. This massage helps to solve small discomforts related to the skeleton and blood circulation caused by the hormonal changes of pregnancy. This massage helps to regulate hormones of stress, as well as the levels of dopamine and serotonin are associated with depression.
It is important to find a certified therapist to give this type of massage, because there are certain pressure points on their ankles and wrists that can stimulate pelvic muscles, including the uterus, and may induce an abortion.
Aromatherapy
Aromatherapy involves the application of an essential oil extracted from plants through a distillation process. This oil is highly concentrated and fragrant, but should always be diluted because it can be irritating to the skin. The application of these oils can induce relaxation or excitement depending on the objective. The oils have chemicals that cause, along with the aroma, the sensation related to the purpose of each application.
Use aromatherapy in pregnancy and in childbirth is quite old.Aromatherapy is essentially used to relieve stress and promote relaxation. You can use oils in foot baths, inhalation, aromatizer, bath, massage and compresses.
However, there are some oils that should not be used during pregnancy as: • cajuput, celery seed, cinnamon leaf, citronella, lavandin, jasmine absolute, fennel, Lavender (before the 28th week), Rosemary, lavender, mileófio Tang, may chang, sweet Marjoram, Sage-Clary.
The oils that should be used in pregnancy are: from the 12 weeks pregnant: citrus oils as flavorings are great to revive; from the 24 weeks pregnant: Chamomile oil for insomnia; from 28 weeks of pregnancy: Lavender for relaxation and for insomnia; last week: orange blossom oil for stress.
The oils listed to provoke contractions and help in labor are: Mint, oregano, thyme, Rosemary, Juniper.
Gallery
Using Alternative Therapies for Pregnancy
Source: www.vevivos.com
Alternative therapies in pregnancy
Source: www.kidspot.com.au
28 Semanas de Embarazo
Source: bebera.com
TheBumpWA Online
Source: online.thebumpwa.org.au
Complementary and Alternative Medicine During Pregnancy …
Source: www.whattoexpect.com
What Shall I Do If My Gp Is Not Keen On Complementary …
Source: stylesstar.com
胎儿视觉胎教几个月开始_亲亲宝贝网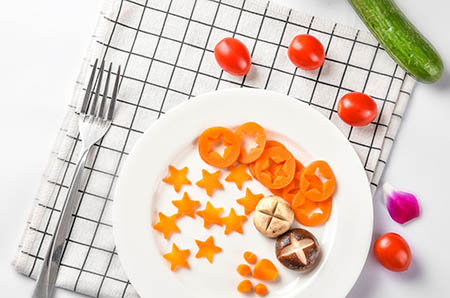 Source: www.qbaobei.com
Alternative Therapies for Getting Pregnant
Source: www.babycenter.com
Do Alternative Therapies Help You Get Pregnant
Source: parentinghealthybabies.com
Complementary therapies used in labour and pregnancy
Source: www.slideshare.net
Are ail complementary therapies beneficial for fertility …
Source: stylesstar.com
What Shall I Do If My GP Is Not Keen On Complementary …
Source: stylesstar.com
Are complementary therapies regulated pregnancy …
Source: stylesstar.com
Maternity Cape for Photos Shoot White Cape Long Cloak Fur Cape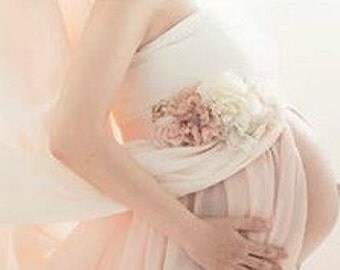 Source: www.etsy.com
More pregnant women are turning to complementary medicine …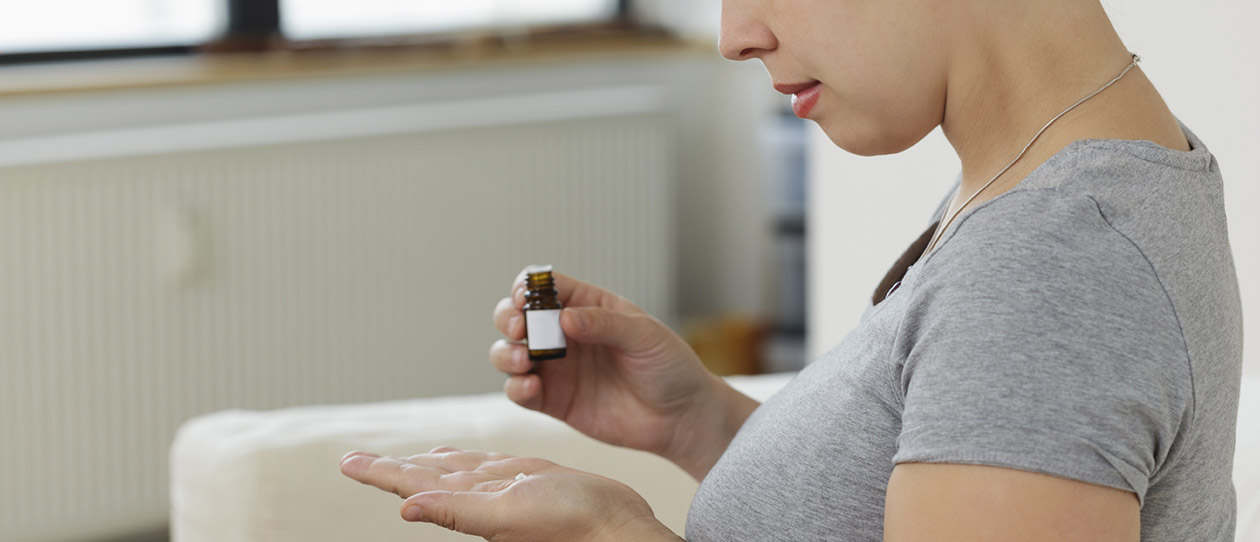 Source: www.blackmores.com.au
Osteopathy and Pregnancy
Source: www.rollercoaster.ie
What to do If You are Depressed during Your Pregnancy?
Source: www.consumerhealthdigest.com
Are ail complementary therapies beneficial for fertility …
Source: stylesstar.com
Alternative Therapies for Getting Pregnant
Source: www.babycenter.com
2349 best Women & Pregnancy & Baby's & Women's rights …
Source: www.pinterest.com