Vacationing on the beautiful beaches of Cancun is a delight for the senses and also for shopping lovers.
At this location you will find excellent shopping boutiques of the most recognized brands, jewelers, department stores, perfumeries fine and everything to please the most demanding tastes.
In addition to shopping, these shopping centers offer recreational areas offers an entertainment centers and fun rides for the whole family.
Find out what are the best places to do your shopping in Cancun with in this guide.
The island
This is one of the most attractive shopping malls in the hotel zone of Cancun. Has countless boutiques, restaurants, cafes, jewelry stores, movie theaters, ice cream parlors and an aquarium where you can swim with sharks and dolphin witness.
The whole shopping center is surrounded by a system of canals that connect to the Nichupte lagoon; by the way, do not miss the incredible sunsets from your small pier in front of the lagoon. Your family will love.
Location: Blvd. Kukulcan, km 12.5, Zona Hotelera
Luxury Avenue
Exclusivity is the hallmark of this mall. The best in jewelry, accessories and fashion will find it here. Cartier, Swarovski, Ultrajewels, Ermenegildo Zegna, Mont Blanc, Salvatore Ferragamo, MaxMara are some of the established brands in Luxury Avenue.
But not all end there, if you need advice personalize, you can hire the services of a Personal Shopper who will accompany you during your shopping to help you properly choose what you need.
It also features Shopping Concierge service.
And if you want to stop and rest, no problem, Luxury Avenue features the Bar Café Veuve Clicquot, where you can sip a glass of champagne to keep the glamor and style.
Location: Blvd. Kukulcan, km 13, Zona Hotelera
Plaza Las Americas
It is the most frequented by the inhabitants of Cancun shopping plaza, therefore, one of the largest.
It is located 5 minutes from downtown and it will find department stores such as Sears, a cinema complex, retail clothing and footwear, beauty salons, the Yak casino, Mexican restaurants like Sanborns and an area fast food .
Location: Avenida Tulum 260
Forum by the Sea
In the heart of the hotel zone and at the heart of Cancun's nightlife, Forum by the Sea has plenty of options in terms of bars, restaurants and souvenir shops. Here it is located one of the most famous nightclubs in Cancun, Coco Bongo and the Rain Forest Cafe and Hard Rock, which provide exceptional views of the Caribbean Sea from its large terrace.
Location: Paseo Kukulcan, km 9.5, Zona Hotelera
Coral Black Market
If you are looking for Mexican handicrafts from all regions of the country, this is the right place. In the Black Coral are the best crafts: colorful alebrijes, ceramics, textiles and Caribbean handicrafts made from shells and snails, are a small sample of what is offered here. It is an excellent alternative to carry great memories of Mexico to family and friends.
Location: Blvd. Kukulcan, km 9, Zona Hotelera
Plaza Caracol
With over a hundred shops in Plaza Caracol you find the best in design, art and fashion. Like silver? Then you will have a good time in his ten silversmiths; or perhaps you prefer the pearls in one of its exclusive jewelry. Walk its original boutiques and art galleries. Sure you take something.
Location: Blvd. Kukulcan, km 8.5, Zona Hotelera
Kukulcan Plaza
With an architectural design that highlights its fabulous Vitral Maya, Kukulcan Plaza has a wide variety of clothing stores. You'll find boutiques of Lacoste, Mango, Oakley, Harley Davidson, Hugo Boss and shop Liverpool. It also has a fine cigar and restaurants to suit all tastes.
Gallery
Top 30 Things to Do in Cancun, Mexico on TripAdvisor …
Source: www.tripadvisor.com
Cancún Malls and Shopping Centers: 10Best Mall Reviews
Source: www.10best.com
Malecon Americas: Cancún Shopping Review
Source: www.10best.com
Cancún Shopping: Shopping Reviews by 10Best
Source: www.10best.com
Puerto Cancun Marina Town Center: Cancún Shopping Review …
Source: www.10best.com
Malecon Americas: Cancún Shopping Review
Source: www.10best.com
Cancún Shopping: Shopping Reviews by 10Best
Source: www.10best.com
Plaza Las Americas: Cancún Shopping Review
Source: www.10best.com
Things to do in Cancún: Mexico City Guide by 10Best
Source: www.10best.com
Las Plazas Outlet: Cancún Shopping Review
Source: www.10best.com
La Isla Shopping Village: Cancún Shopping Review
Source: www.10best.com
Cancun Travel Guide, Tourism
Source: play.google.com
Things to do in Cancún: Mexico City Guide by 10Best
Source: www.10best.com
Things to do in Cancún: Mexico City Guide by 10Best
Source: www.10best.com
Cancún Malls and Shopping Centers: 10Best Mall Reviews
Source: www.10best.com
" Cancun, Mexico,Cancun Shopping Malls,Vacation Condo …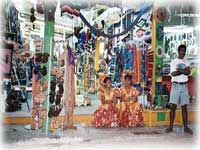 Source: ebuymexico.com
Shopping Guide for Cancun: Travel Guide on TripAdvisor
Source: www.tripadvisor.co.uk
Puerto Cancun Marina Town Center: Cancún Shopping Review …
Source: www.10best.com
Flamingo Plaza: Cancún Shopping Review
Source: www.10best.com
Centro Maya: Cancún Shopping Review
Source: www.10best.com