Be able to stand out in a mobile market dominated totally by Android and iOS is really hard and to this day no one managed it even though Microsoft seems to be the only company capable that they could play. Canonical is trying for years and with its Ubuntu Touch created an operating system for smartphones which attracted a large audience of technology at geek. Now comes the first Ubuntu Phone marketed on a large scale, a reissue of Meizu MX4 with Ubuntu Touch.
Hardware, Materials and ergonomics:
Meizu MX4 was the first smartphone to arrive in our country with processor Mediatek MT6595. A SoC who sees the use of Octa-Core architecture consisting of 4 core Cortex-Cortex-4 2.2 Ghz and A17 to A7 at 1.7 GHz, all aided by PowerVR 6200 graphics card. The power doesn't fail despite cannot be considered as a high end CPU. Today, so in mid-2015, is a mid-range processor 64-bit architecture because it did not and still has several generations the best front.
No shortage of 2 GB of RAM and 16 GB of internal memory that are combined with a display by the particular shape and with a size of 5.3 inches. Broad also the battery by full connectivity, LTE 3100mAh inclusive.
Dimensions: 75.2 x 144 x 8.9 mm
Weight: 147 g
SoC: MediaTek MT6595
Processor: 4 x 2.2 GHz ARM Cortex-A17, 4 x 1.7 GHz ARM Cortex-A7, number of cores: 8
Graphics processor: PowerVR 6200, 600 MHz
RAM: 2 GB, 933 MHz
Internal memory: 16 GB
Display: 1920 x 1152 5.36 inches, IPS, JDI pixel
Battery: 3100 mAh
Operating system: Flyme 4.0 (Android 4.4.4 KitKat)
Camera: 5248 x 3936 pixels, 30 fps 3840 x 2160 pixel,
Micro- SIM Card: SIM
Wi-Fi: a, b, g, n, n 5GHz, ac, Dual band Wi-Fi Hotspot
USB: 2.0, Micro USB
Bluetooth: 4.0
Navigation: GPS, A-GPS, GLONASS, QZSS, Beidou
The construction of the smartphone is very good and the design incorporates some of the lines of the new iPhone and partly familiar products such as Galaxy and iPhone 3 g a few years ago. The mix is convincing and the quality of the shell very good with metal parts. The aspect ratio, however, is unusual in that despite being a 5.3 inches, is not particularly high but is wide enough. It's basically the opposite choice made by Apple that tends to squeeze and stretch their own products.
In hand held fairly well although the width prevents arriving at end of the Panel with one hand.The weight is not important and is well balanced.
Display:
As mentioned above, we are talking about a 5.36 inches, JDI IPS, with a resolution of 1920 x 1152 pixels and unconventional. This is a high quality Panel from all points of view and pleasant to look at. The extreme thinness of the edges allows a feeling of total immersion during media playback and the Panel reproduces very well the colors, the color range and wide viewing angles. Blacks are good for an IPS and the touch screen is always responsive and smooth.
To underline two aspects: the first is the gesture that are basically Ubuntu Touch control system and that manipulate the smartphone experience Android OS other than the Flyme concerns the physical key central which, while not integrating advanced sensors, has been practically disabled at level of advanced functionality and led only lights when we touch it.
Drums, Audio and reception:
The firmware was undoubtedly tweaked and up to the real performance of your phone. More about that in the next paragraph but with Ubuntu Touch MX4 does not come close to the autonomy of Android and heated so much.
Excellent the audio portion. The case put at the bottom of the frame, iPhone style 6, is really very powerful and both calls with speakerphone, multimedia is playing we have a warm sound, clean and compelling volume. Good quality earbud with the speaker always well audible and microphone management without problems. The same for the receipt that showed no uncertainties with all the connectionsthe .
Software:
Ubuntu Touch is available now for months, indeed years if we are to consider the first official ROMs for Nexus devices. was presented at MWC 2013 and thus to road between releases, updates and improvements has been made so much. Unfortunately all the work not seen and this MX4 Ubuntu is a great smartphone for fans to keep on my desk and I every now and then. Pretty much useless in daily life for battery and heat problems and for software that, though improved, is still far from being able to be compared to other OS.
The basic idea, that of control using swype and gesture, is great and some solutions are really very interesting and intelligent, Unfortunately reactivity, pleasantness and completeness are not yet part of Ubuntu Touch. A shame since the project is very interesting but is unlikely to really find the road to success. We wish you a Canonical but be reviewed much. In the video you can appreciate the capabilities of the software.
Camera and Multimedia:
Really excellent camera. 20.7 the Megapixels are on hand as the Sony Xperia generation. The quality is great and even better Japanese products with an excellent overview of both macro definition without too much noise. The interface is simple but with lots of little settings that allow you to play with exposure, focus, sets and filters if you want to experiment.
Conclusions:
After years in which we talk about Ubuntu Touch, the marketing of this smartphone not convinced us. Too immature, yet impossible for daily use and for reviewers really love novelty.MX4 isn't the problem because he has a very good hardware but it's the operating system still far from a release really usable.
Gallery
Meizu PRO 5 Ubuntu Edition Review
Source: news.softpedia.com
Ubuntu-powered Meizu MX4 to go on sale in Europe tomorrow …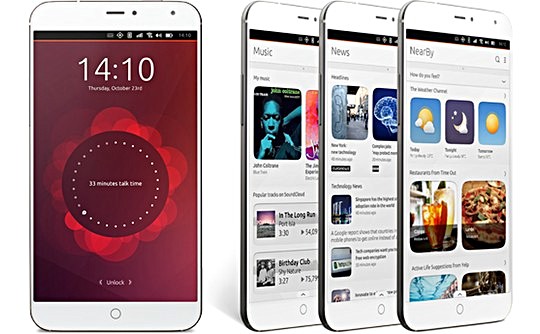 Source: www.gsmarena.com
Meizu PRO 5 Ubuntu Edition becomes official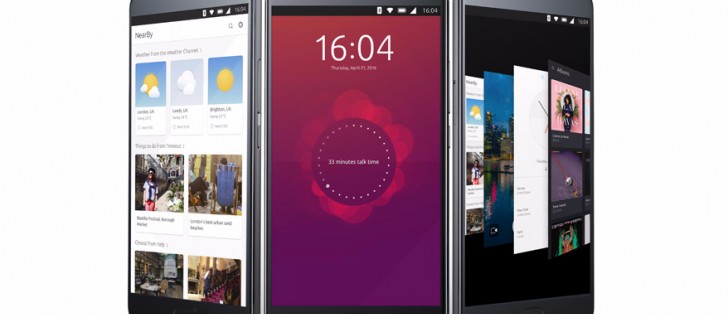 Source: www.gsmarena.com
ZOPO ZP999(3X) VS Samsung Galaxy S5 G900FD VS OnePlus One …
Source: www.dailymotion.com
'Frustratingly Slow': The New Ubuntu Phone Isn't Impressing
Source: www.omgubuntu.co.uk
Ubuntu-bearing BQ Aquaris E4.5 now available in Europe …
Source: www.slashgear.com
Solus' Budgie Desktop Gets Updated and Ready for Fedora …
Source: news.softpedia.com
Ubuntu Jaunty Alpha 6: 2 New Wallpapers and a New Boot …
Source: www.webupd8.org
GPS Navigation App for Ubuntu Phones Has Just Become Amazing
Source: news.softpedia.com
Mi experiencia con el Meizu MX4 y Ubuntu Touch v2
Source: www.pabloyglesias.com
No Oscar Clips for YouTube!
Source: news.softpedia.com
Meizu MX4 เปิดตัวอย่างเป็นทางการแล้วเน้นสเปคจัดเต็มในราคา …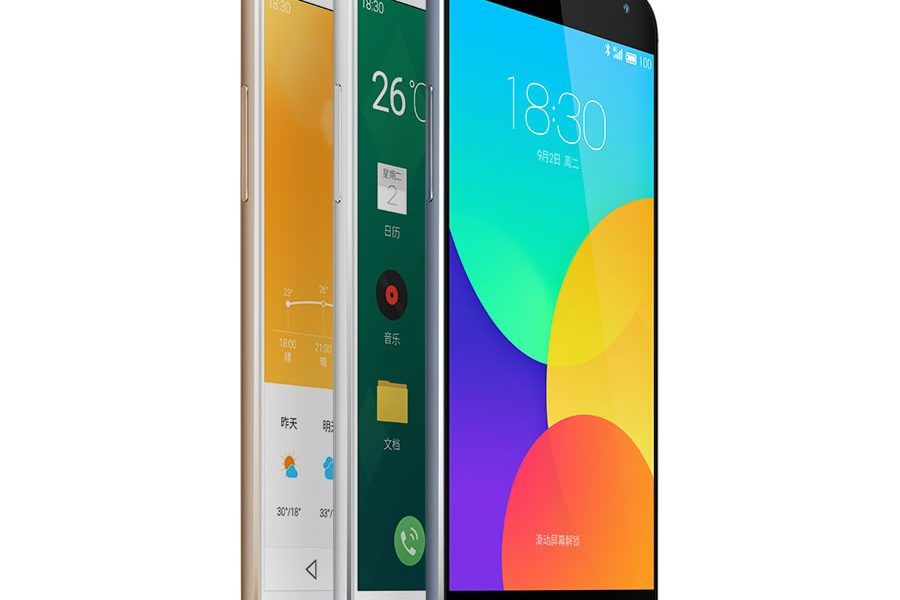 Source: droidsans.com
Download Pac-Man Championship Edition DX for Windows 8 …
Source: softpedia.com
Moddingpcghid: BQ Aquarius E4.5. Primul telefon cu Ubuntu …
Source: moddingpcghid.blogspot.com
Ubuntu voor smartphones Review
Source: tweakers.net
5 Top Social Media Marketing Trends for 2016 [infographic …
Source: www.techbreath.net
Cubot GT99 – The Best $150 China Smartphone 2014
Source: www.doovi.com
Meizu MX4 with Ubuntu Touch OS spotted!
Source: www.pricepony.com.my
Meizu MX4 Ubuntu Edition Release Date, Price and Specs
Source: www.cnet.com
Meizu MX4 Ubuntu Edition Release Date, Price and Specs
Source: www.cnet.com